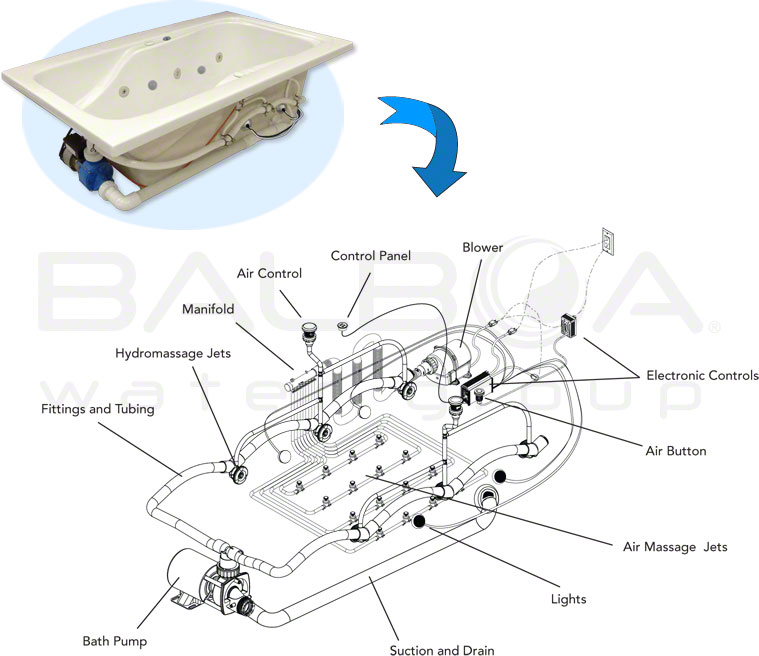 Balboa Water Group is a global supplier of control systems
and equipment for the leisure water industry. With
over two decades of dedication to innovative design
and development, Balboa has a complete line of
whirlpool tub products from which to choose.

The comprehensive single source solution
from Balboa Water Group means customers
streamline operations, reduce inventory and
supply chain costs and improve overall productivity.
Whether our customers need, controls, heaters, water sanitization products, lighting, entertainment, therapy jets,
white goods and fittings or diagnostic tools, we are their one stop shopping destination.

At Balboa Water Group, we combine pioneering
product designs, state-of-the-art manufacturing
and an unsurpassed reputation for reliability to
bring better bath solutions to market.