Clim8zone™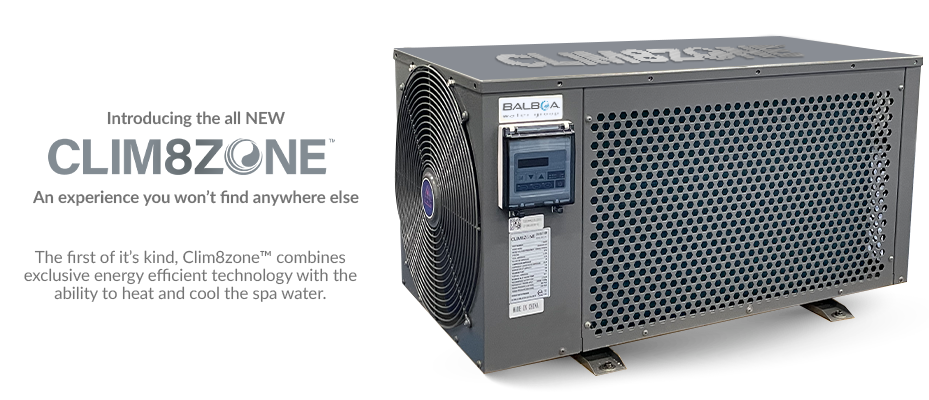 ---

The Wait is Over
In search of the perfect temperature for your spa? Tailored to fit your precise needs, the all NEW Clim8zone™ is the most energy efficient and cost effective way to heat or cool the water of your spa, leaving you free to enjoy time with family and friends or to use for numerous health and wellness benefits. The new Clim8zone™ offers world-class quiet, accelerated heating or cooling of the spa water with lower, sustained costs and guaranteed excellence. An experience you won't find anywhere else.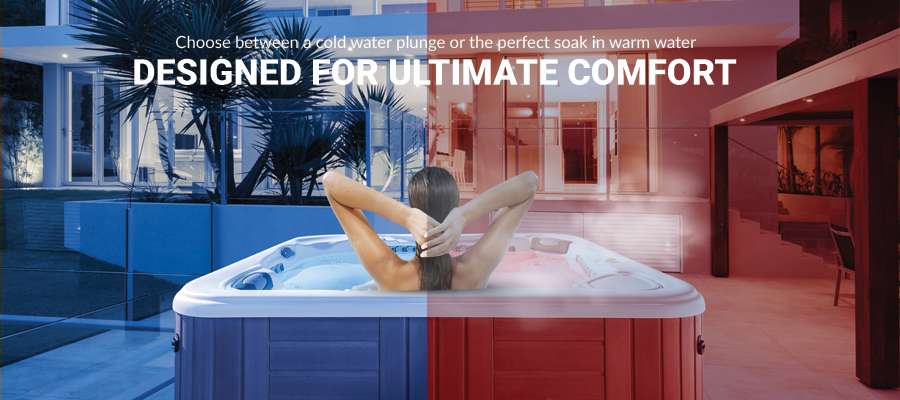 border-style: dotted; border-color: #000000; text-align: justify; width: 910px; border-collapse: collapse; background-image: none;" cellpadding="5">
COOL




HEAT



---

---

There's nothing better on a hot afternoon than a nice cold dip in refreshingly, cool water. Or, maybe you want to promote a greater sense of health and overall well-being. With cold water immersion, according to experts, you can enjoy long-lasting, beneficial changes to your body's immune, lymphatic, circulatory and digestive systems that will enhance the overall quality of your life.






When the temperature drops enjoy the perfect soak in warm water while relishing the soothing effects the water has on your mind and body. The new, eco-friendly Clim8zone™ can be easily tailored to the spa user to work in conjunction with a traditional electric spa heater, accelerating the heating of the spa while drawing up to 75% less energy, resulting in enormous savings.


---


CLIM8ZONE™ MODES: HEATING AND COOLING



Auto Smart Mode


Manual High Mode


Manual Low Mode





With variable output heating and cooling capacity,
the Clim8zone™ pump will automatically switch
back to heating mode when the temperature drops.
The Clim8zone™ built-in computer automatically
adjusts the compressor frequency using an artificial intelligence algorithm that is based on ambient air temp, water temp and other factors.



The highest heating capacity and fastest water heating
Low COP (i.e. low energy efficiency)
High compressor frequency – does not adjust based on environmental conditions



The slowest and lowest heating capacity
High COP (i.e. high energy efficiency)
Low compressor frequency – does not adjust based on environmental conditions





---



CLIM8ZONE™ | Operates effortlessly with the SpaTouch™ panel

User adjusts the set temperature. The spa system does the rest.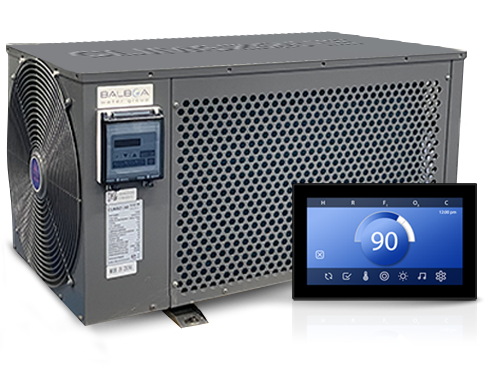 Set the temperature mode
Press the Clim8zone™ button to enter the Clim8zone™ screen
Select a Temperature Mode
Heat only, Cool only, Heat and Cool (default) or disabled
Save Your Setting
Press the save button to save your setting or the cancel button to cancel your setting




---
CLIM8ZONE™ | Additional Features and Benefits

Features and benefits of Clim8zone™


Unlike other spa heat pumps on the market, Clim8zone™ functions at low ambient air temperatures (-20ºC/-4ºF) in colder climates

Operates quietly at less than 50dBA

Variable speed compressor with smart algorithm

Fully integrated with the BP Systems and uses the same spa heating pump as the spa's traditional electric element heater

Features a typical energy efficiency (COP) of 5 to 10 times a traditional spa heater and may reach up to 15 times in certain operating conditions, using less energy to keep the water hot, providing smart savings

Allows the spa user to set the spa BP Control System to utilize the Clim8zone™ Heat Pump alone, the spa's traditional electric element heater alone, or both simultaneously when necessary
---